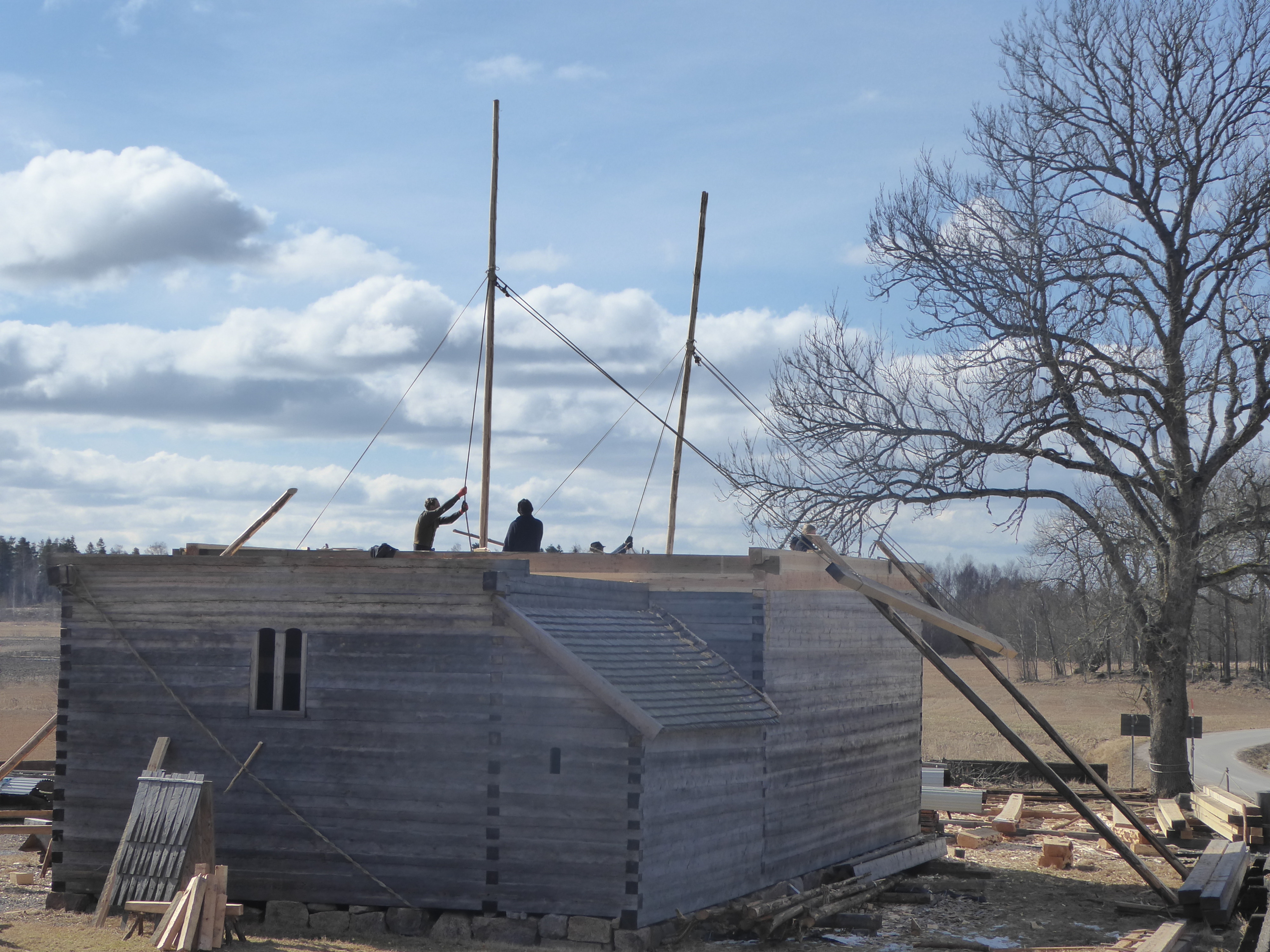 Södra Råda – Rekonstruktion av en medeltida timmerkyrka.
På denna plats stod en av Sveriges bäst bevarade medeltida timmerkyrkor, invändigt täckt med målningar utförda på 1300 och 1400-talet. Det var en unik och ovärderlig del i vårt och hela Europas kulturella arv. I en anlagd brand november 2001 brann kyrkan ned till grunden. Den gamla kyrkan går inte att återskapa. Men vi kan återskapa kunskap och ett spännande och intressant besöksmål.
Idag byggs en rekonstruktion av den medeltida timrade kyrkan i Södra Råda. Tillvägagångssättet är detsamma som när kyrkan en gång byggdes för nästan sjuhundra år sedan. Det har gett oss ny kunskap om medeltida byggteknik.
Följ rekonstruktionsarbetet på plats och lär dig mer om den medeltida byggnadstekniken som används vid kyrkplatsen.
Platsen kan besökas året om och med fördel upplevas tillsammans med någon av våra guider. Kolla upp när vi finns på plats här i Evenemang
eller boka en guide via 0551-23133 eller via mail info@sodrarada.se
---
Agne Niklasson, guide, berättar om den gamla medeltida kyrkan före branden. Intervju av Ina Lundström.
---
About Södra Råda old church
In 2001, the Södra Råda old church tragically burned to the ground. The church, dating back to 1310-20, was one of the few preserved medieval wooden churches in Sweden. it was a unique and invaluable part of the Swedish and European cultural heritage.
Today this place is home of one of the country´s most ambitious reconstruction projects – a full-scale reconstruction of a the medieval wooden church as it may appeared when it was newly rebuilt. This interdisciplinary project focuses on the exchange of knowledge. Research and knowledge communication goals are established and realised through an annual program. The public is welcome to participate in dialogues and experience the church site, which is open to visitors.
---
Södra Råda Akademien – ideell förening i samarbete med